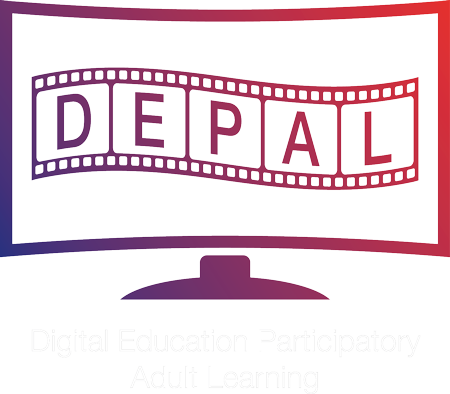 "DEPAL – Digital Education and Participatory Adult Learning" è un progetto della durata di 30 mesi finanziato dal programma Erasmus+. Il progetto intende supportare gli educatori nell'intervento motivazionale rivolto a discenti adulti attraverso la proposta di processi esperienziali volti a migliorare l'utilizzo creativo e consapevole di tecnologie digitali legate al metodo dello storytelling digitale.
Il progetto è coordinato da Liverpool World Centre (Liverpool, Regno Unito) in partenariato con: Vardakeios School of Hermoupolis (Syros, Grecia), LABC srl (Torino, Italia), Neo Sapiens S.L.U. (Arnedo, Spagna), Liverpool Community Spirit (Liverpool, Regno Unito), Partners Training for Transformation (Dublino, Irlanda) Diciannove Società Cooperativa (Genova, Italia).
Visita il sito del progetto: depalproject.eu
Scarica la Guida "Understanding Participatory and Digital Learning" primo risultato di progetto.
Scarica la Guida "Apprendimento partecipativo e apprendimento digitale: una guida per gli educatori di adulti" in italiano.